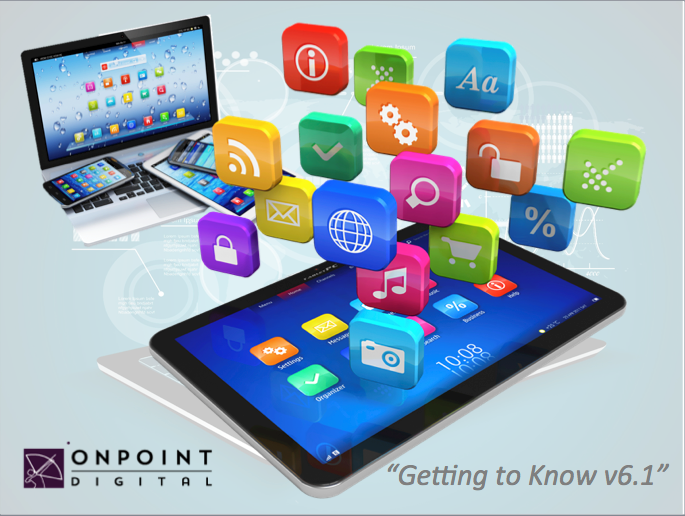 When the OnPoint design team meets to discuss the needs and desires of our customers, we do so with a mindset of adding/enhancing functions that will best allow our customers to be successful. Now available and rolling out to everyone, OnPoint's customers and partners will now have access to several diverse and robust new functionalities as well as a variety of others enhancements included in the latest OnPoint's OPLS and CellCast Solution v6.1 offerings including:
Read More
The OnPoint Digital team is pleased to welcome Dave Smelser, our new VP of Business Development, to our company. Dave officially joined OnPoint on Monday, September 8th, and will be based in the Savannah headquarters for the next several months while he learns all about our offerings, pricing, partnerships and overall go-to-market approach. Dave is a learning industry veteran who has guided and supported some of the largest enterprise implementations in our market sector and we can think of no one more capable, experienced and exciting to join our ranks as a leader, contributor and executive. We know all our customers and partners will gain from Dave's many years of experience as well. Read the official announcement here.
Read More
This year at mLearnCon, dozens of conference participants will show off their latest mobile learning projects at mLearning DemoFest. Presenters will offer fellow attendees the opportunity to see cutting-edge mobile learning and performance support solutions in action, and share information about the tools, technologies and processes used to build them.
Recording available to The eLearning Guild members only.
Read More
In this episode of TWIST Conversations I chat with members of the mLearn Conference and Expo Advisory Board: Sarah Gilbert, Robert Gadd, Clark Quinn, and Chad Udell. In this live discussion, we explore why mobile technology is so important to the future of learning and performance support.
Read More